Food
M

arubini (pasta) in a broth made from three types of meat. The "mostarda" made from fruit and vegetables, always colourful and sometimes spicy, perfect with boiled meat, sausages, fresh or aged cheeses. And as a dessert, the world famous nougat, which you can find all year long: enjoy it "as it is" or turned into foamy creams or sorbets.
The road of Cremona's flavours
The best elements of Cremona's territory in a selection of products, places and itineraries proposed by The Road of Cremona'sFlavours.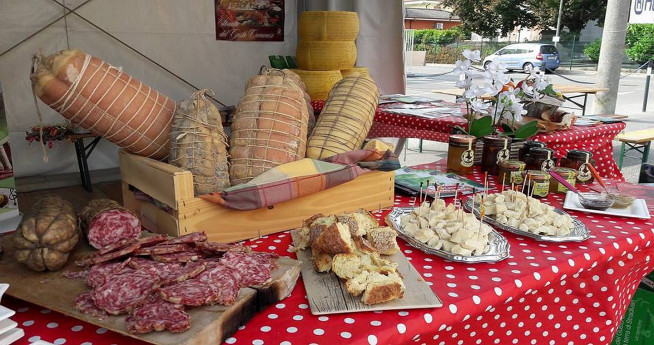 I salumi e le carni
Ancora oggi l'allevamento dei suini e la lavorazione delle carni continuano a rappresentare uno dei punti forti dell'economia cremonese.